Wandrer Earth
Wandrer Earth is a website that fetch your activities (either on bike or on foot) and compare the GPS tracks with your previous ones.
It retains the new ridden kilometers, and a scoring system does some ranking. I am not so much into this chart but it strongly pushes you to explore
New paths
Plan in advance to ride new streets in towns / villages
Be exhaustive for some neighborhood / towns and why not countries!1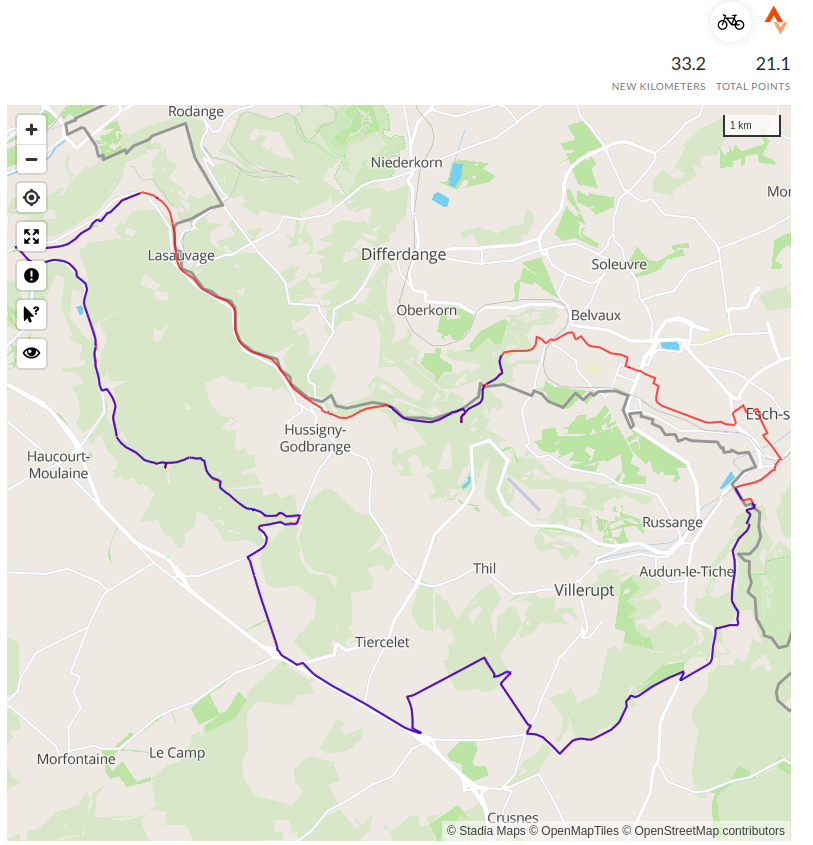 In red the parts that I already ridden, in blue the new ones.
I absolutely love this game and sometimes go around some blocks just to collect new streets. Of note, I export the Garmin map and add it as a layer to my GPS. Since I ride mostly with the map on, I can see red tracks displayed and can take opportunity to change my route to fetch some new meters.
Chrome extension
For planning tours, I am using komoot. It is not part of the games but fantastic for the task. Craig Durkin, the man behind Wandrer Earth has developed an extension that allows to display the ridden or unridden tracks in Komoot.
Dependency to Strava
One cons that some finds is that it works only with strava. Actually all 3 websites presented here are fetching data from Strava.
Squadrats
Squadrats is using your GPS tracks to create, as you guessed, squares. Squares of different sizes and there are different ranking, like extending the bigger one (ÜBERSQUADRAT), having a maximum of squares, or little ones (Squadratinhos).
This pushes you to go farther from home, hitting just a corner of a squadrat and it's yours. I only recently started to be interested by this game.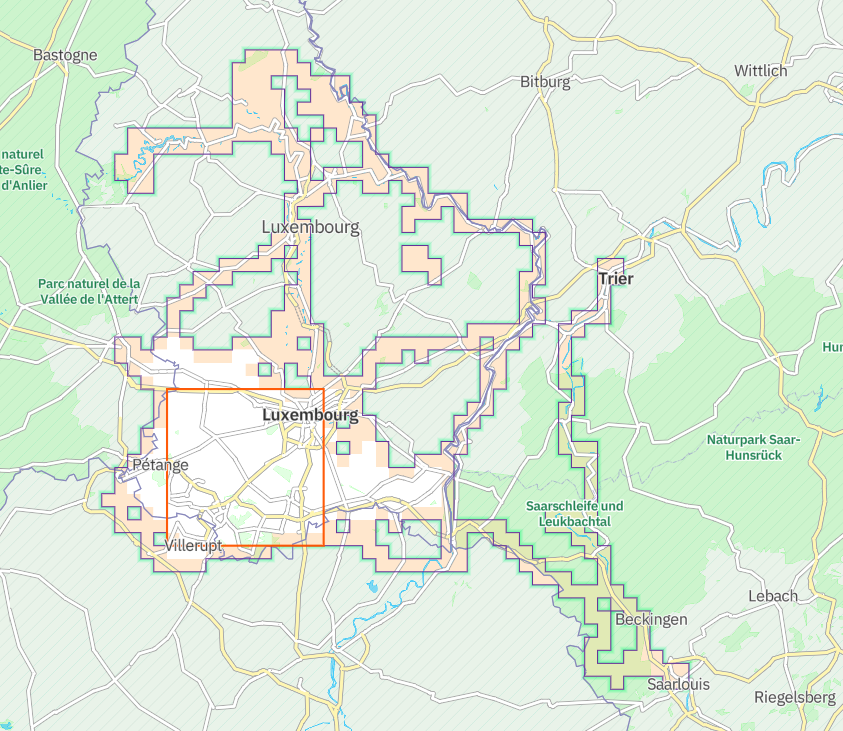 Alternative: VeloViewer
VeloViewer offers a LOT of graphs. Actually too much for me. Tried for one year and did not renew my subscription.